Facebook Advertising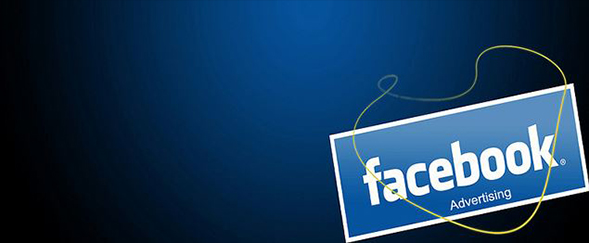 Facebook advertsing
Facebook offers two modes of payment for advertisements: either click the system is then called CPC (Cost Per Click) or the display, the system is called CPM (cost per thousand impressions) by Facebook.
The cost can be very low! Bets start at $ 1 per day for an ad! But do not deceive yourselves, for $ 1, your advertising is not likely to earn you a lot of prospects! As with Google AdWords, you pay per click service. Specifically, Facebook charged advertisers each time a user clicks on the ad. The system is paid for performance. Advertisers set a daily budget to spend on advertising, when the number of clicks corresponding to the budget is spent, advertising keeps popping up on the screen. The minimum bet per click advertising is $ 0.01 per click.
Facebook also offers the option to pay the advertising fee. In this case, the advertiser does not charge per click advertising, but the number of display advertising. In this case, the advertiser must pay at least 1000 displays advertising. The minimum cost of advertising is then $ 0.02 per 1000 views. Target its advertising The price of advertising depends primarily on the target that the advertiser wants to target. Indeed, Facebook allows you to create filters on display advertising, to better targeting of advertising. It is possible to define the profiles of target function: Age, Sex The birthday Country of origin, The city of origin Employment, Training, The relationship status, Contacts sought, Of the language used.
Facebook Fan page Set Up Guide?
Facebook Fan Page Setup
1. In your facebook account, click Ads and Pages. If you don't see the option, click More, and it should be there.
2. Choose what type of page you're creating – Local Business, Company, Brand or Product, Artist, Entertainment or Cause and fill in the appropriate details.
3. Once you've accepted Facebook's terms of service and clicked the Get Started button, your page is created!
Cover Setup
Facebook Fan Page Optimization (application & Content creation)

Facebook Advertising Strategy Set up
Segmentation – How to Target Your Audience  
This rule works in all forms of advertising: Try to reach people who are interested in your product.
Then tell your story.
Thanks to the segmentation opportunities in Facebook marketing, you have the opportunity to reach exactly the part of the population you wish, which makes advertising much more effective.
Optimize Your Ads – Tell the Right Story
Finding your audience isn't everything.
Once you've tracked down your potential buyers you have to present an appealing, clickable story.
Think about it: How many ads and commercials are you bombarded with every day in magazines, newspapers, on TV and on the Web? How many of these do you think lead to a purchase?
It's in this buzz you need to make your ads stand out. Getting it to the right demographics is one, highly important aspect, getting people to click and buy is equally important.
You need to make the most out of the title, body text and image.
To become successful in Facebook marketing you need to test multiple types of ads with different content.
Scheduling Your Campaigns
A well-known Facebook marketing fact is that your ads well show different results based on day of the week you are running them. The biggest difference is normally between weekdays and weekends. 
However, the time period of the day the ads are shown also has a big impact on the performance.
Depending on what kind of campaign you are running, a good Facebook marketing tip is that you investigate and test to run your ads on different days and on different times of the day to identify when they are most profitable.
Managing Your Budget Wisely
Facebook officially tells advertisers not to optimize their ads with the max bid to set the amount of clicks that you will buy per day. The official statement is that the max bid price should always be what you are really able to spend per click.
Instead you should optimize with the daily budget per campaign.
Of course Facebook wants you to spend as much money as possible per click, so this Facebook marketing strategy for optimization should be studied carefully before you follow it blindly.
In any case, we have found that it is risky to lower the max bid too much since you might lose all bidding with a too low max bid price.
And finally Use Conversion Tracking to See Results of Ads
Like any other kind of marketing, advertising on Facebook should be measured with ROI. That's why you need the results from each individual ad.
Normally Facebook won't show you what ad generated what sale.
The solution for this is to work with a conversion tracking service that tracks every unique ad you create and register every sale.
We have enabled the conversion tracking solution offered from Google Analytics. This means you're able to monitor exactly what ad generated what sale as part of your normal daily operation.
This should be a standard procedure in all serious Facebook marketing strategies.
After Advertising your Facebook Page you must:
 Update content regularly
Set up Promotional offers
Share News
Follow Trends
Photo tagging
Facebook Fan page link Sharing theme
Relevant group & Fan page
Promoting the Page on your Blogs & Website
Sending friend's invitation
Event's creation
Contest Set up