Choose the best SEO package that best suit your business and website requirement.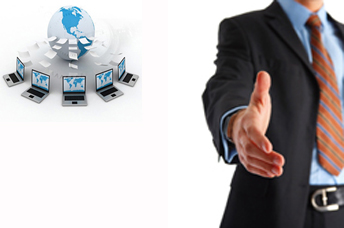 Starter SEO Package
The Ideal Package for New Websites
This package is suitable for new websites or for an existing one which has been online for sometime but has been a bit neglected and has no visibility on search engines. The Starter SEO packages has been designed to make sure that your website is SEO-friendly and that all the basics requirement from Google guidelines have been set up properly. We will optimize your website by giving it a real boost on the right keywords relevant to your business niche, we will also start from scratch to built a link building campaign with a monthly report in order to follow the progress of your website on search engines result pages.
Gold SEO Package
The Ideal Package for Under Performing Websites
This package is suitable for established websites that are under performing or for those that would like to take their business to the next level. Even if you have the right products or the best services if you don't manage your online campaign properly you can easily end up losing customers because of your lack of visibility online. We will conduct a detailed analysis on your competitors, a keywords research and a website audit to see if it is SEO-friendly. In many cases the lack of investment on your online marketing can affect dramatically the performance of your business, this is a fact everything happen online.
Platinum SEO Package
The Ideal Package for Big Business
This package is suitable for big business who is stagnant and want a new boost in their online presence. It can be hard to manage a continuously growing business. we can help with your online marketing, while you concentrate all your efforts on the development of your business activities. This package is suitable for large websites requiring constant content development, online monitoring and genuine link building. We will help you with a blend of services designed around you and your business with the common goal of improving the quality and consistency of your business growth online.
A one to one chat

Number of keywords 5

Keywords Research 5

Robot txt optimization

Meta Tags Optimization

Working on HTML Source code

On Page Optimization

Title Tags Optimization

Meta Tags Optimization

Image Alt Text Optimization

Hyperlink Title Attribute Optimization

HX Tags implementation Image

Local Search Engine Submission

Updating Pages for local Search

Local Classified submission 5

Google, Yahoo & MSN Sitemap Creation

Google Analytics / Webmaster Tool

Competitor Backlinks Analysis

Customer Reviews monitoring

Social Bookmarking 5

Blog Submission 2

Blog Commenting 2

Directory Submission 2

Google Analytics (Statistics)

Monthly Work Report

Traffic report analysis

Rank monitoring

Further recommendations

Social media leverage and monitoring

Easy Setup
A one to one chat

Number of keywords 7

Keywords Research 7

Robot txt optimization

Meta Tags Optimization

Working on HTML Source code

On Page Optimization

Title Tags Optimization

Meta Tags Optimization

Image Alt Text Optimization

Hyperlink Title Attribute Optimization

HX Tags implementation Image

Local Search Engine Submission

Updating Pages for local Search

Local Classified submission 5

Google, Yahoo & MSN Sitemap Creation

Google Analytics / Webmaster Tool

Competitor Backlinks Analysis

Customer Reviews monitoring

Social Bookmarking 7

Blog Submission 5

Blog Commenting 5

Directory Submission 4

Google Analytics (Statistics)

Monthly Work Report

Traffic report analysis

Rank monitoring

Further recommendations

Social media leverage and monitoring

Easy Setup
A one to one chat

Number of keywords 10

Keywords Research 10

Robot txt optimization

Meta Tags Optimization

Working on HTML Source code

On Page Optimization

Title Tags Optimization

Meta Tags Optimization

Image Alt Text Optimization

Hyperlink Title Attribute Optimization

HX Tags implementation Image

Local Search Engine Submission

Updating Pages for local Search

Local Classified submission 5

Google, Yahoo & MSN Sitemap Creation

Google Analytics / Webmaster Tool

Competitor Backlinks Analysis

Customer Reviews monitoring

Social Bookmarking 10

Blog Submission 7

Blog Commenting 7

Directory Submission 5

Google Analytics (Statistics)

Monthly Work Report

Traffic report analysis

Rank monitoring

Further recommendations

Social media leverage and monitoring

Easy Setup